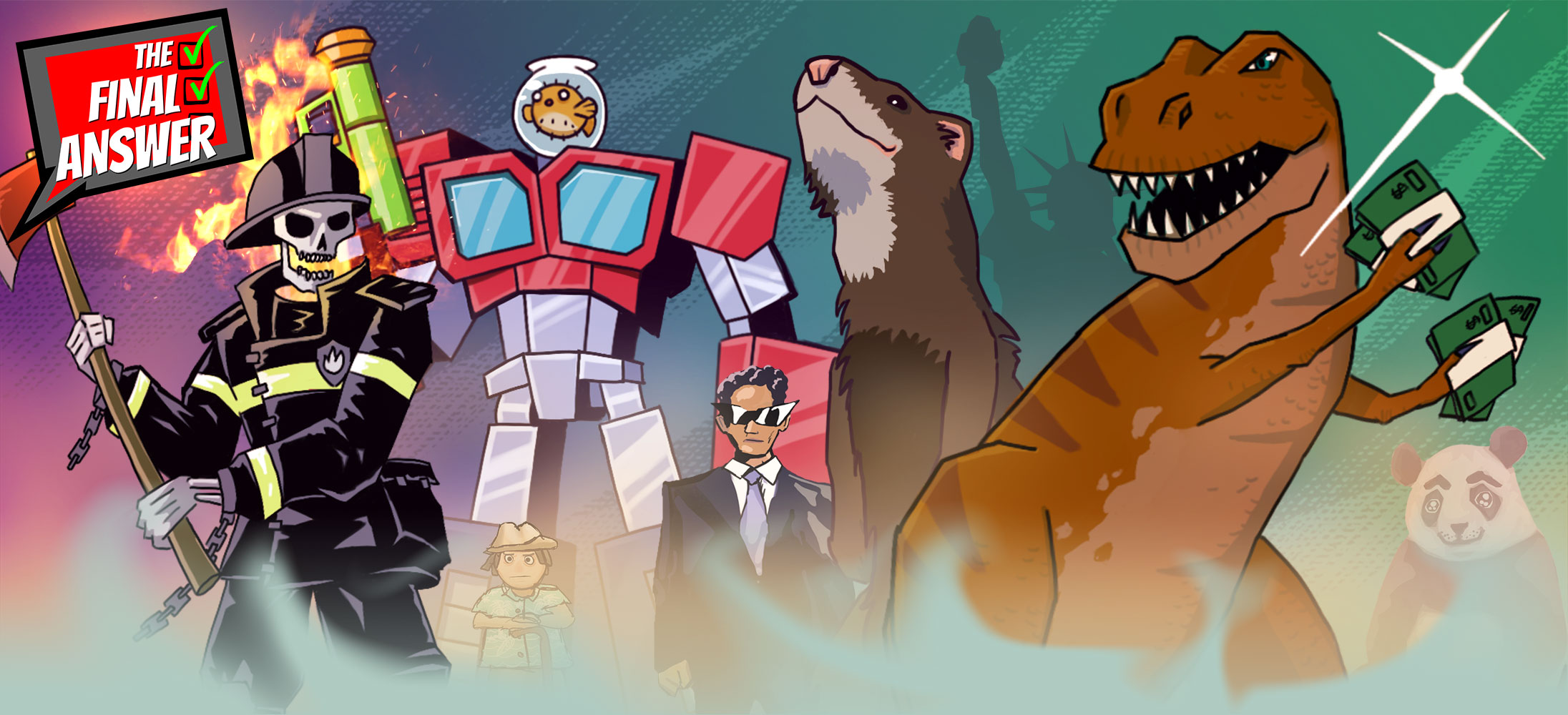 The Final Answer
A downloadable Game Show for Windows
It's time for the Final Answer!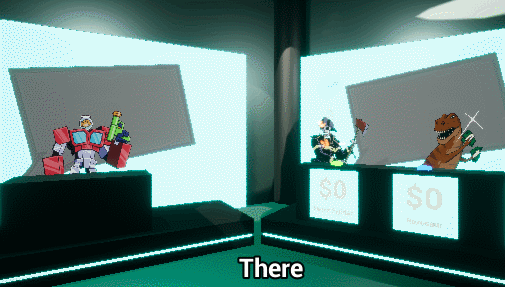 Made for the GMTKjam 2018, we asked ourselves the question: "what if a trivia game had no questions?"... to attempt to answer this, we set out to make a trivia game without questions.
This is that game.
Welcome to the Final Answer, an exciting entertainment experience where all your answers will be answered!
Features:
Dynamic quiz show structure ranges between 5 and 10 rounds. It's different every time!
Compete alongside a cast of exciting characters including Inferno Fighter, Mecha Fish, Ferret and Lady Liberty!
Over 200 handcrafted answers spread across 16 challenging categories.
9 unique prizes are on offer, including but not limited to a Big Diamond, a Friendly Fish, a Lot of Money and the World! Do you have what it takes to win big?
Download
Click download now to get access to the following files: