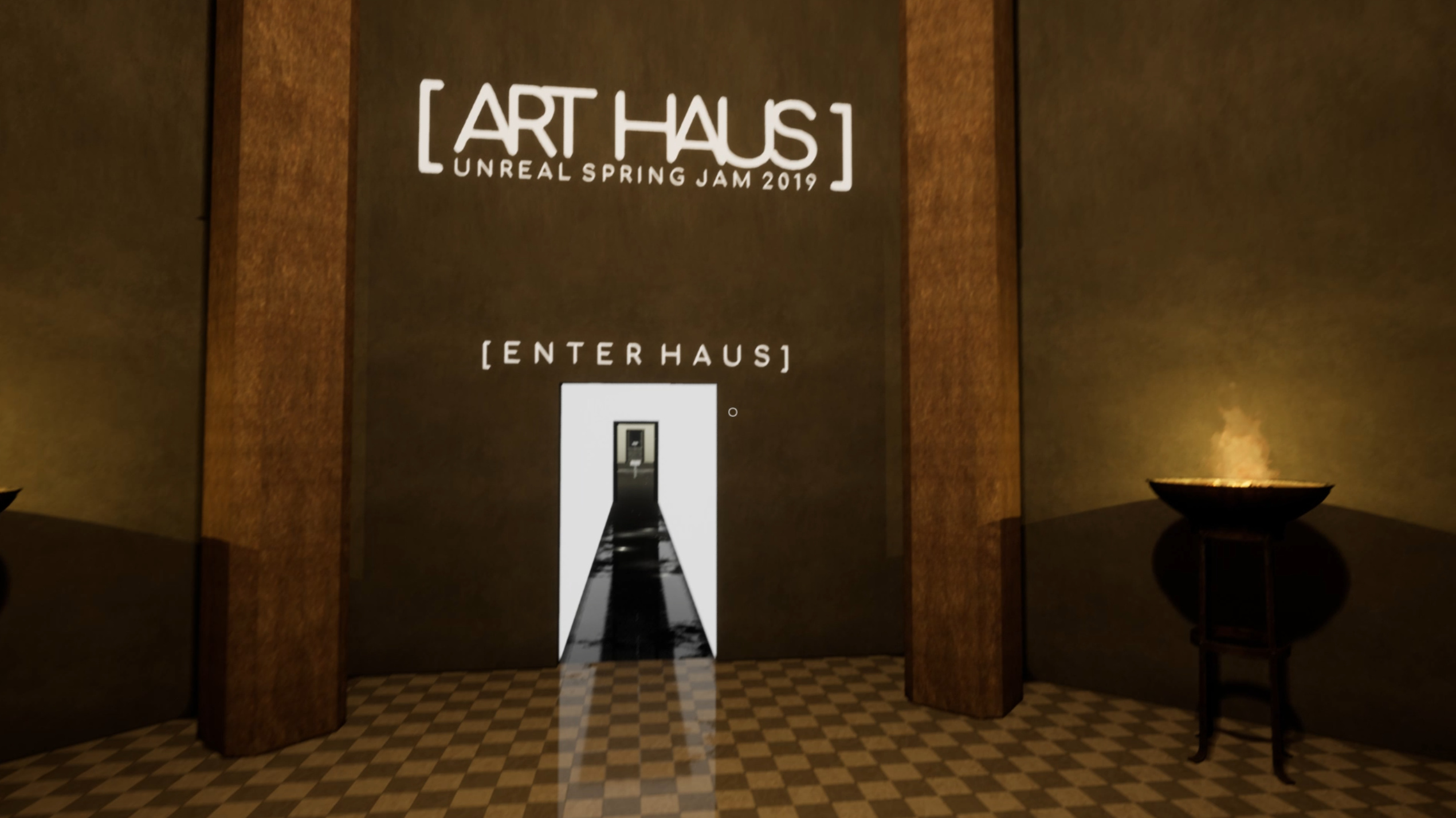 [ARTHAUS]
A downloadable artpiece for Windows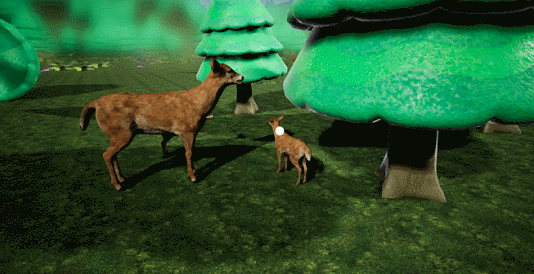 [Coin (verb) To fabricate or invent (ideas etc)]
About
Within [ARTHAUS] you may discover new creative ideas and possibilities as you explore abstract dreamworlds and create sculptural masterpieces from existing pieces. Fill the silent halls of this cosmic art gallery with assets from over 10 different free packs from the Epic Marketplace.
Let your inner artist be your guide as you endlessly mash together assets in the name of invention. But there is another side to the coin of creativity...

Features
Create sculptural art that you can be proud of.
Robust grab & rotation mechanics that work with controllers and mice alike.
Packed with over 50 hand-selected marketplace assets across 8 abstract dreamworlds.
Epic Marketplace weather and post-process effects combined in ways you've never seen before.
Procedurally generated soundtrack filled with dulcet tones and chords.
System Requirements
Available for Windows (64-bit)
This game was made in 5 days within Unreal Engine 4 for the Unreal Spring Jam 2019.
[Consume (verb) To do away with, or to engage fully]

Download
Click download now to get access to the following files:
ARTHAUS_VandervasGenerator.zip
933 MB
Comments
Log in with itch.io to leave a comment.
My daughter played the game and really enjoyed herself :D

We're so glad to hear that! Did she have a favourite creation?
I didnt ask :D She made an awesome dinosaur bone creation.

Finally I got to play and I think some masterpieces were achieved. :)

I made some very bad art. The dinosaur level was a favorite since it seemed to be mainly focused on just building a skeleton. The others being very open ended left me feeling more lost than creative. That's just me though, I'm sure other people enjoyed the more open-ended levels. Overall I had some fun making terrible art. Keep up the good work guys!

I love this game. I love that I got to be creative, took me back to my art classes. I really love the dinosaur area. The music was so serene. I can see how you can spend literal hours on creating in this game. Only thing I like having an option of disabling motion blur, sometimes that mechanic gets me motion sick.
Thank you for posting this video, and for playing the game! We're looking at ways of improving the performance of the levels so motion blurring is minimised. There will be an improved version coming out sometime in the future.
This is quite an interesting game!! We enjoyed sculpting in it!! We would like to see the ability to disable motion blur, and turn down some brightness in the snowman level, but other than that, Good Job!!
Thank you for playing, and thanks for your comments on improvements - once the game jam is finished we're going to be releasing an improved version.
this looks great, awesome and limitless
may i know the system requirement? and may i share that trailer?
Hi Mr Mousse, of course sharing the trailer is alright and appreciated. As far as system specs go, we're not really pros when it comes to this information, but at best we can suggest:
-windows!
-a mid-tier CPU
- a mid range graphics card like a 960 or 1050
-8gb of ram
this is a little bit under the specs that we built the game on, so keep that in mind. I hope this helps!

This was really fun. I made a bunch of horrible things.
Your horrible creations are some of our favourites, especially your Portrait of a Lady and tree family! : )
Thanks so much for trying out our game! We'll definitely need to look into optimizing the performance of some of the levels, but thanks for pushing through! Your Portrait of a Lady was particularly inspired!